Atlanta Chapter's Monthly luncheon will be held on Friday, February 19th at the Golden Corral (2211 Cobb Pkwy Marietta GA 30080) close to the Battery. Lunch is buffet style and will begin at 11:30 AM.
There is not a guest speaker.  This will be our first luncheon since the COVID outbreak, a time to get back together and see friends/shipmates.
You will pay for the lunch buffet and any drinks at the door. I look forward to seeing everyone there. I hope everyone has a great week. Go Navy! Beat Army! .
Sincerely,
DJ Marzetta
President USNAAA Atlanta
——————————————————————————————————-
Former Chapter President Ed Brownlee and his family relocated to Jacksonville, FL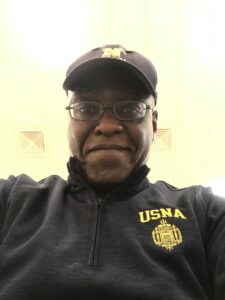 Ed tirelessly devoted himself to the USNAAA Atlanta Chapter as Chapter President and Board Member for over 15 years. I want to personally thank Ed for his selfless dedication, helping me and the many countless hours he spent ensuring the success of this chapter. For the past three years (even when he was not serving as President) he ran our Facebook site and always kept the chapter informed.  We will sorely miss Ed and look forward to him coming back visiting us on occasion.
Prior to the pandemic:
The 2020 Dark Ages Party was an enjoyable success on February 8th at the 57th Fighter Group Restaurant.
Several Atlanta Chapter Officer positions are in need of volunteers.  If you are interested, please email us:  dba@usnaaaa.com