It is that time of year for Navy Midshipman to resume its dominating winning streak versus the Black Knights of Army in the Army – Navy football game…America's Game. On Saturday, December 9, 2017, the U.S. Naval Academy and the U.S. Military Academy at West Point will meet on the gridiron for the 118th time.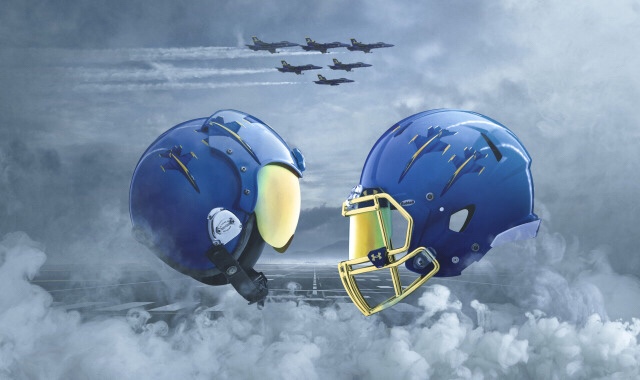 Navy football team will wear Under Armour Blue Angels uniforms for the 2017 Army-Navy Game.
Calling Atlanta area Naval Academy Alumni, Parents, Family Members and Friends to view the Army – Navy football game at Sports & Social at the Battery at SunTrust Park on Saturday, December 9, 2017. Kickoff is 1500 (3:00pm). Sports & Social is located at 825 Battery Ave SE Suite 640, Atlanta, Georgia.  Telephone  (770) 675-9138. Restaurant's entrance is located across from the Right Field Gate entrance of SunTrust Park stadium.
Parking — Four (4) hour free parking in the Red Parking deck is available; restaurant will validate parking with purchase of food and beverages over four (4) hours.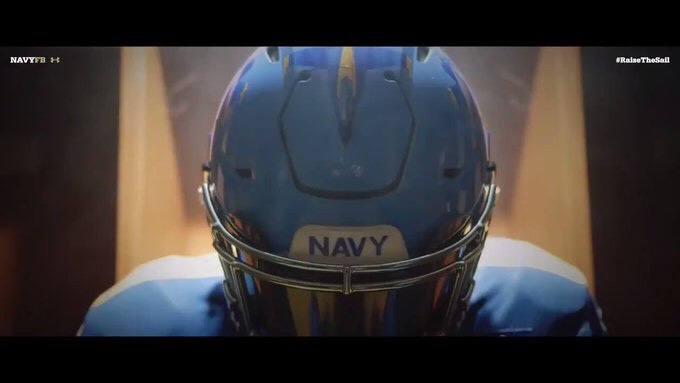 Here are a few Army – Navy facts you may not know.
1. Army and Navy have faced off a total of 117 times. To date, Navy has 60 wins, Army has 50. There have been seven ties.
2. Cadets and midshipmen played the first Army-Navy football game Nov. 29, 1890 on "The Plain" at West Point. Navy defeated Army team, 24-0.
3. Although today we know the game as an annual tradition (and it has been such since 1930), there have been 10 times when the Army-Navy game was not played.
It's said that the longest interruption, which lasted from 1894 to 1898, came about after an argument between an Army general and a Navy admiral almost resulted in a duel following the 1893 game.
The game also wasn't played in 1909. That year, Army canceled its remaining games after Cadet Eugene Byrne died from an injury sustained in an October game against Harvard.
Twice during World War I, in 1917 and 1918, games were canceled on orders from the War Department. And in 1928 and 1929, the academies could not reconcile player eligibility standards.
4. On Nov. 27, 1926, the game was held in Chicago for the formal dedication of Soldier Field in honor of the American servicemen who had fought in World War I.
5. The tradition of mules as mascots for Army dates back to 1899, when a quartermaster officer decided the team needed a mascot to counter the Navy goat and chose a white mule used to pull an ice wagon.
6. A 1973 episode of "M*A*S*H" referenced a fictional Army-Navy game that ended 42-36 Navy. To this day, no Army-Navy game has ended with that score. The radio announcer in the episode says the game is the 53rd Army-Navy game. That game was played in 1952; Navy won, 7-0.
7. The Rose Bowl is the only site west of the Mississippi River to host the Army-Navy game — it did so in 1983.
8. Only six Army-Navy games have been held on the campus of either academy. Two of those games were during World War II, one in 1942 and the other in 1943.
9. New York's Polo Grounds holds the record for the most games hosted outside of Philadelphia, although the last game played there was in the 1920s.
10. Following each game, players sing both teams' alma maters. The winning team joins the losing team and sings facing the losing team's students. Then the losing team joins the victors on their side of the field and sings the winner's alma mater to its students. This act is a show of mutual respect and solidarity.